Information and Requirements:
Requirement: Android 4.0+
Current version: 1.4.26
Size: 100 MB
CH Play: Link Original
Internet: Yes
Root: No
Credit: Share Mod Team
Info Mod
Player Free Summon
Enemy Can't Summon
Images in Game: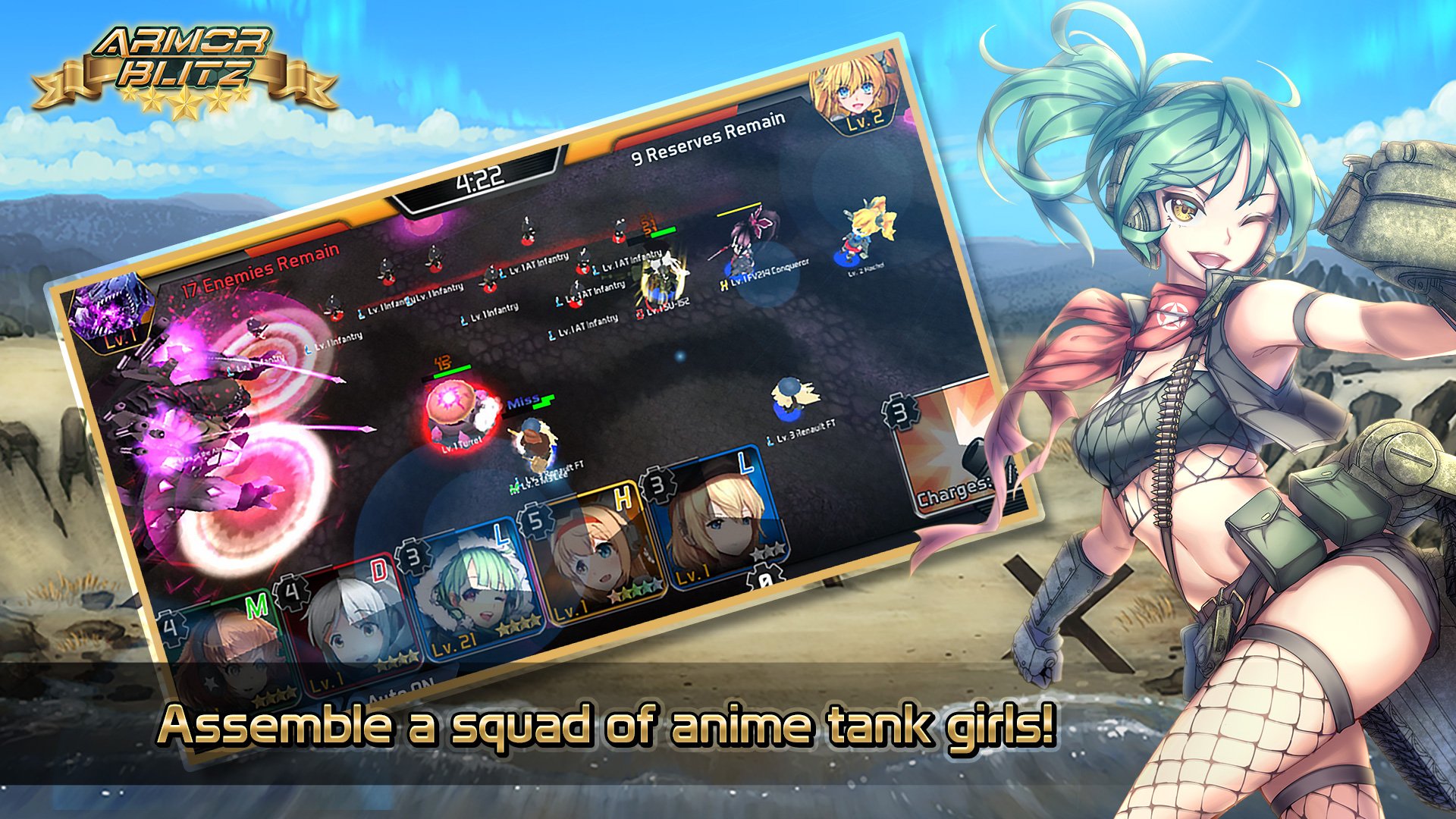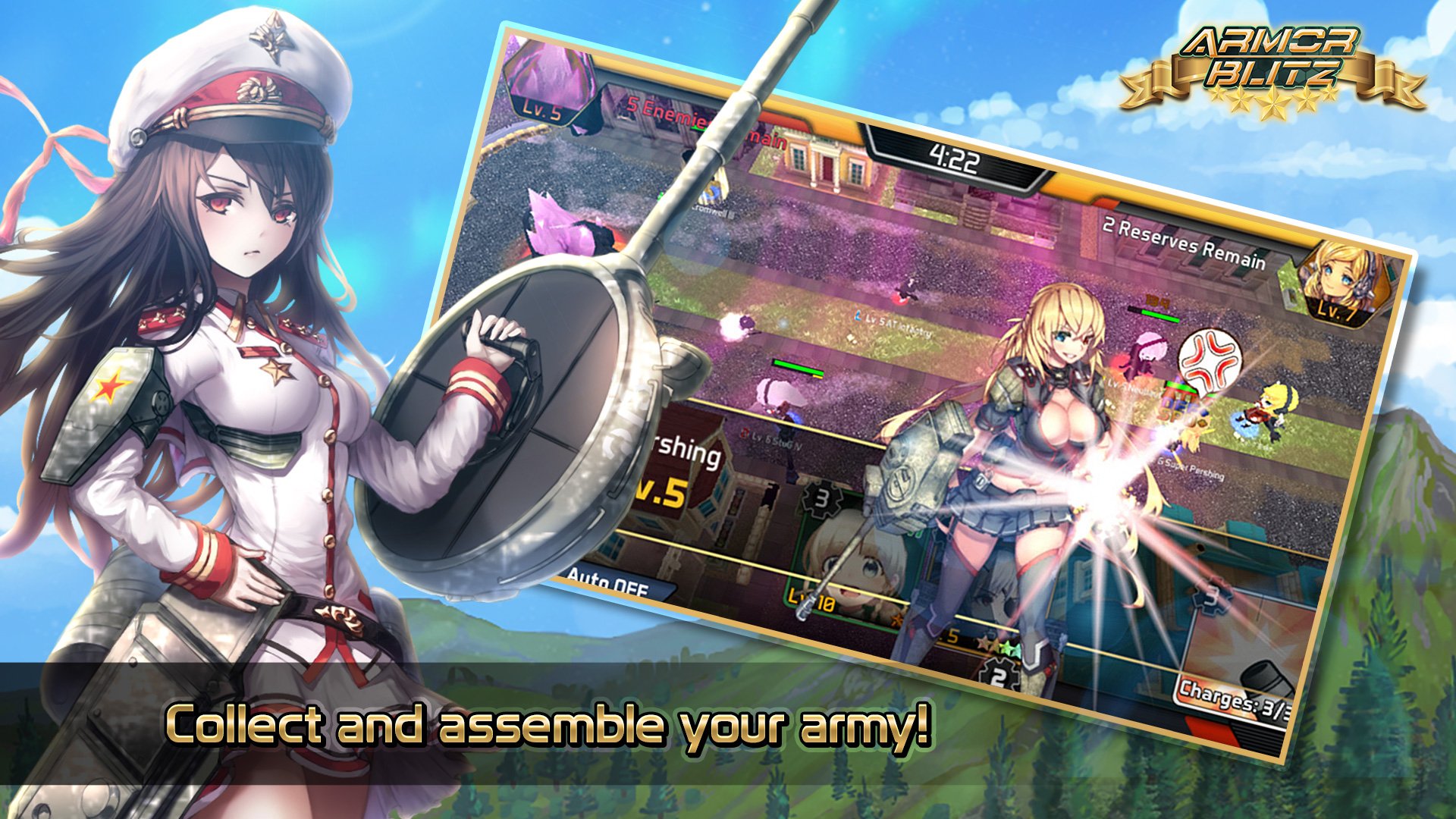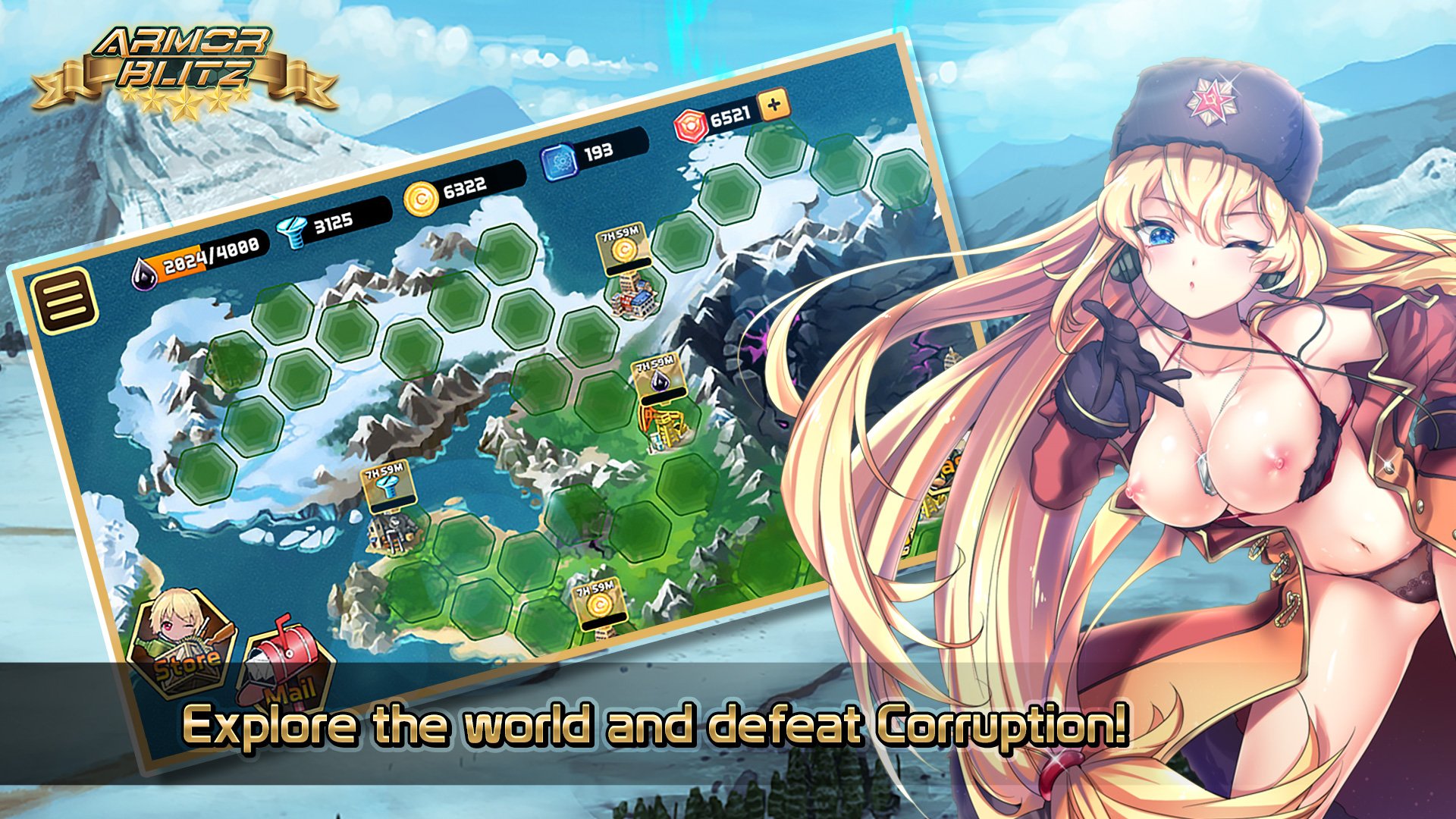 Descriptions:
Armor Blitz is a mobile and browser game where you assemble a squad of anthropomorphic tank girls from the WWII era and lead them to battle.
The world takes place in Valhalla, resting place for the spirits of warriors and weapons.
What was once a peaceful afterlife has become a warzone -- the Corruption have entered your world and begun to invade. Collect tank girls to grow your army, upgrade them to get stronger, and take back your land from the evil Corruption. As the newly appointed General, only you can take command and bring victory to the spirits of Valhalla.

Key Features
* Unique Collectible Characters:
Each character you encounter throughout the game is carefully designed with their own history. Each tank and enemy has hints of background coming from their historical past. Level them up and build your relationship status to make them even stronger!

* Strategic Real-time Combat:
We utilize a mixture of traditional collectible card game mechanics with real time combat. Manage your army both on AND off the battlefield.

* Take Control of the Battlefield:
Although you take the role of General, that doesn't mean you can't help your army! Use abilities, call in reinforcements, and carefully deploy your tanks to yield victory.

* Engrossing Story-line:
The story is funny, engaging and impressionable. Explore the world of Valhalla, the resting place for warriors.
Note:
All work in battle