Information and Requirements:
Requirement: Android 4.0+
Current version: 1.3.3
Size: 660 MB
CH Play: Link Original
Internet: No
Root: No
Credit: ya4r - Share Mod Team
Info Mod
Unlimited Coins
Unlimited Gold
Unlimited Diamonds
Images in Game: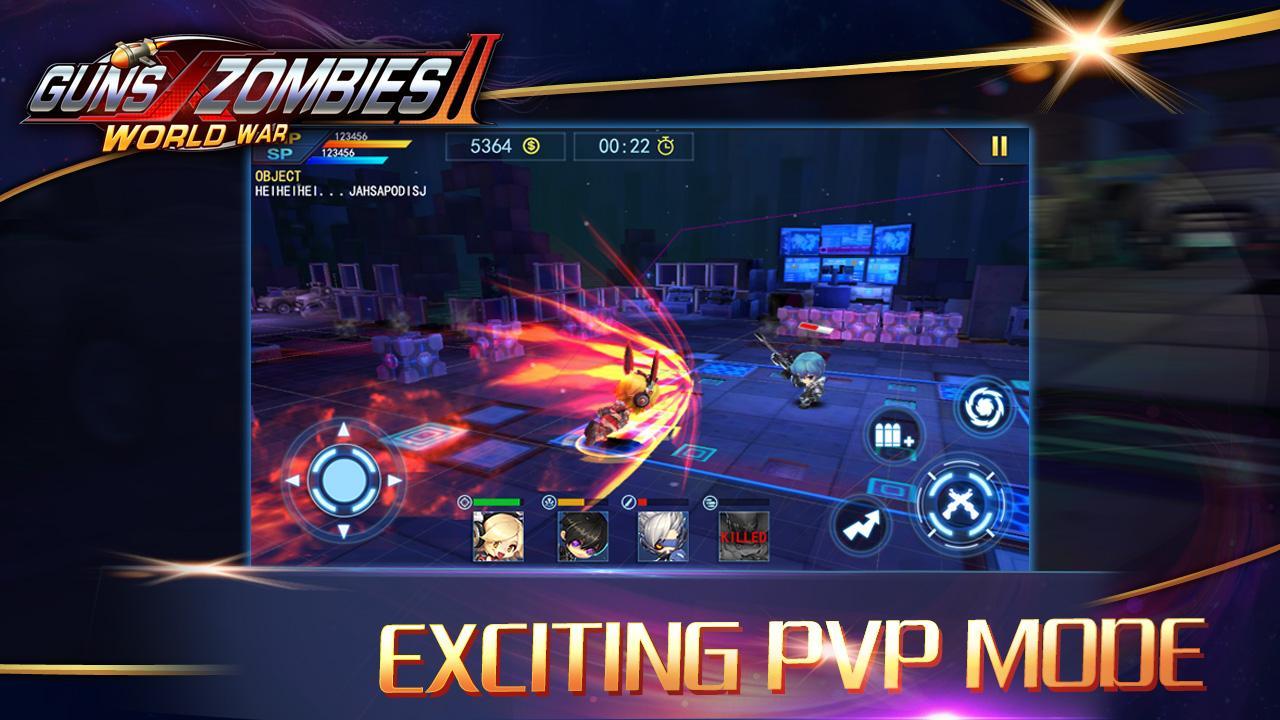 Descriptions:
Guns X Zombies 2 is a fascinating monster-destroying adventure shooting game for Android. Guns X Zombies 2 is the sequel to the success of the company's Guns X Zombies series.
Experience the game Guns X Zombies 2, you will transform into male and female hero characters that can change positions with each other easily.
The task that you are assigned is to fight with your hero in the monster-filled lands with the help of modern weapons and beautiful skill systems.
Guns X Zombies 2 game promises to make a breakthrough of the genre of combined games on mobile devices.

Highlights of the game Guns X Zombies 2:
- The graphics are beautifully combined.
- Bold nature of Chinese game companies.
- More than 36 types of powerful weapons.
- 9 main characters easily swap.
- Unique support skills.
- Diverse weapon system.
- Challenging missions.
- Daily login rewards.
- Ability to fight with friends across the globe.
- Last BOSS after each game screen.
- Potential points for a better experience.

Guns X Zombies 2 of game developer loyaltech developed and released, the version of Guns X Zombies 2 mod game for Android shared at the blog is completely free.