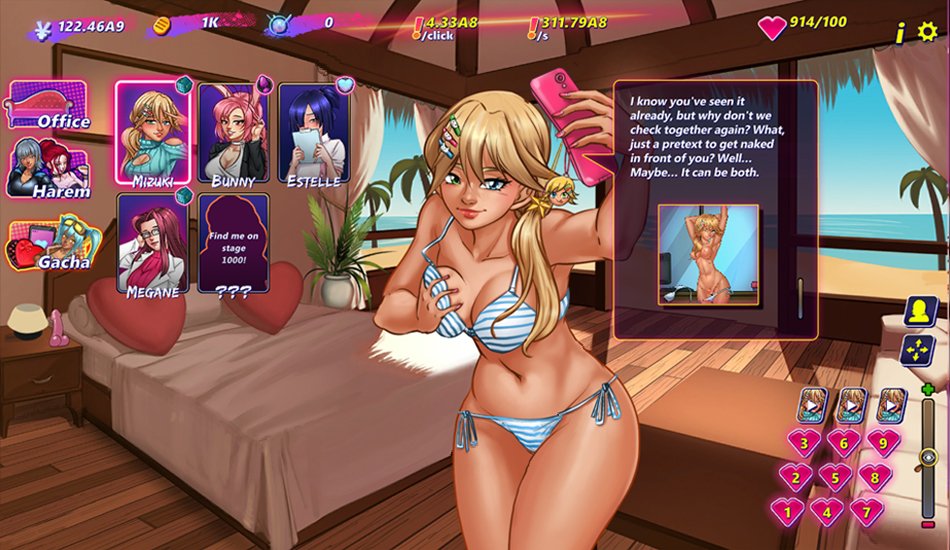 Information and Requirements:
Requirement: Android 4.0+
Current version: 0.17
Size: 100 MB
CH Play: Link Original
Internet: Yes
Root: No
Credit: Share Mod Team
Info Mod
Artifact upgrade cost 0
Girls affection Cost dosn´t increase after lvl up
Buy Booster/Consumable in shop increase Kobans
Skill Cooldown 0
After Restart the Girls the start Level are x1,5
ex: after restart your Girls Level with Bonus is 5000, with mod its 7500
Images in Game: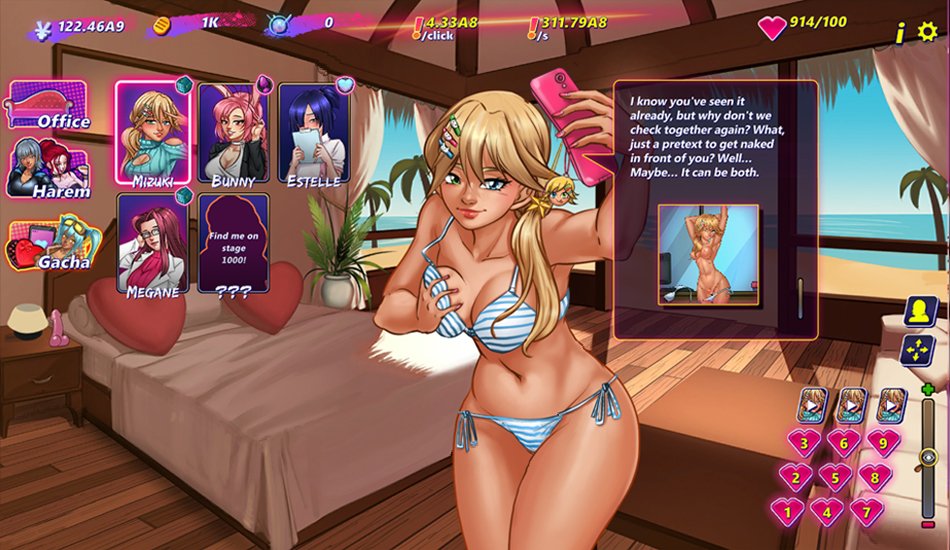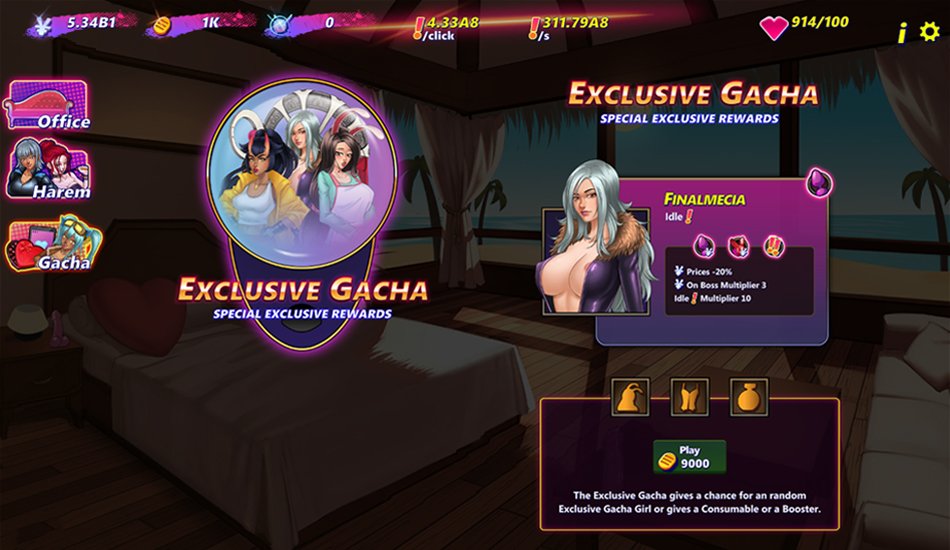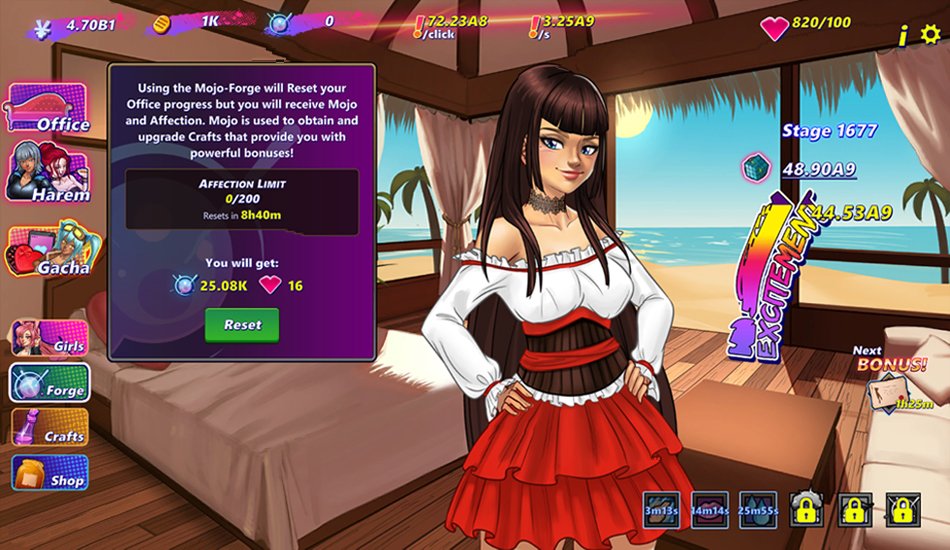 Descriptions:
Clicker/Incremental Game
Hentai Clicker is an incremental clicker game that rewards your efforts with quality adult content and interesting fantasy.

Office and Story
The Office is the place where all the girls come to see you, the doctor, the chosen one that will heal them from the Mist. The Mist is the thing that prevents the girls to experience orgasms and enjoy sex. Your mission is clear but hard, you will need help to achieve it.

Heroines
Heroines are special girls that appear rarely in your Office. Once you manage to pleasure them, they will join your Harem.

Harem
Once in the Harem, the Heroines will help you in your adventure while talking with them and developing a stronger bond. They will also send you sexy pictures in gratitude for your healing powers.

Forge
The Forge is a mystic magical place where your healing powers are transformed into Mojo. The more girls you have healed, the more Mojo you will get.

Crafts
With all the Mojo you obtain, you can get Crafts and upgrade them. Crafts are useful magical items that will help you progress faster and further into the Office allowing you to get more and more girls into your Harem.
Note:
If you buy a Booster or a Consumable. Pls go to Settings and safe after you buy 1 or more items. After a short time the game Freeze and if you don´t save the game your last buying would not saved.